The general contractor for
the packaging industry.
From individual machine to complete production plant.
PERIT guarantees proper and professional displacement as well as new installation of blown film and cast film extrusions, coating, converting, paper bag and non-woven systems. Our long-standing experience pays off twice for our customers: by taking over the whole responsibility, they save time and money.
Our scope of services: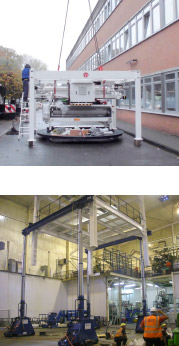 •
Electrotechnical and mechanical installations.
•
Steel frame planning and installation.
•
Production supervision and start-up.
The reliable partner for your systems.
Everything from one source guarantees smooth operation.